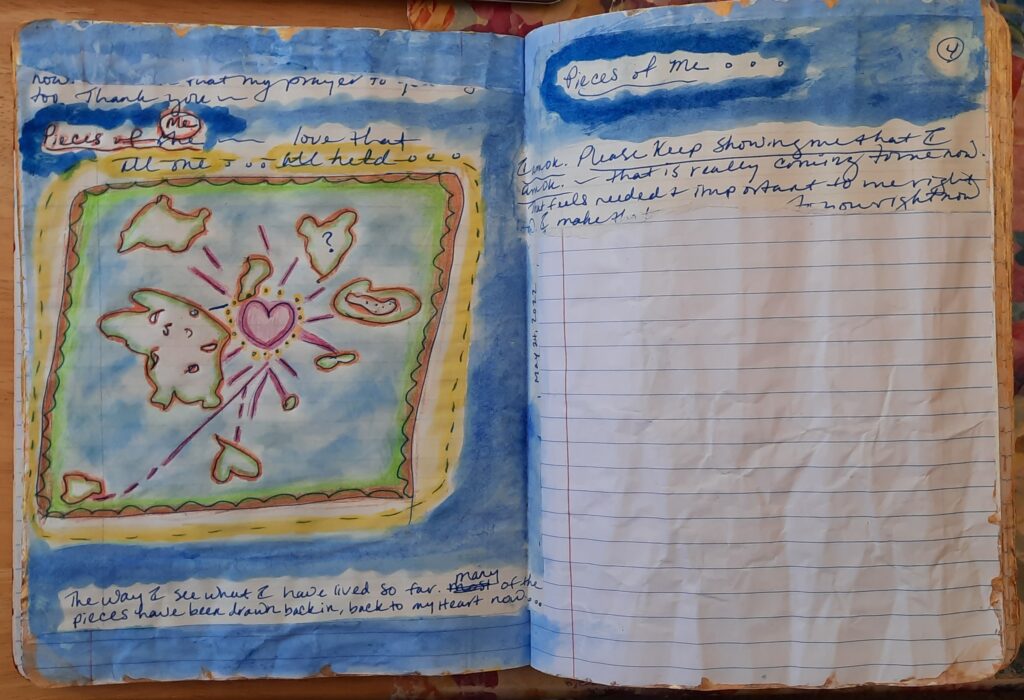 Throughout all the rest of my life, I never would have imagined that I would feel so thankful for this 60th decade of my life here on earth as I am feeling. For me, this 60th decade is the most wonderful and beautiful that I think my Soul has experienced here far. So many wonderful and important times and events in life that have passed, and do still live in my Heart, but something that feels to be of such importance to/in my Being is happening now.
I saw the words, "Pieces of me" attached to an art piece today that sparked something in me. Right after writing my Morning Pages this little doodle of an expression came very naturally and I could feel it as being very real within me. It's just on binder paper and I glued it into my mixed media journal because it feels very important and alive to me and I want to be able to create around it and see if anything else wants to be added.
Some of the words on it are:
Pieces of Me
….all one….all held
The way I see what I have lived so far. Many of the pieces have been drawn back in, back to my Heart now.